How Much SSD Storage Do You Need?
To some degree, SSD performs much better in comparison with HHD. Due to this, many computer users are prone to pick an SSD for their PCs. However, when it comes to the price of SSD, users may hesitate as larger SSD (like 1TB internal SSD) can cost almost as much as the entire average computer.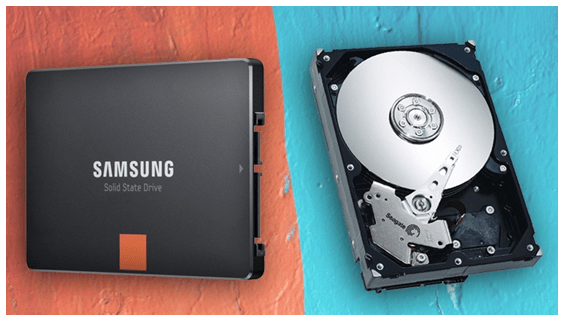 Tip: If you want to know more differences between SSD and HDD, please click here.
In this situation, it is highly important to take "how much SSD do I need" into consideration. To figure out how much SSD storage you really need, you can ask yourself four questions. What are the four questions? I list them below.
How large HDD are you using?
How much HDD storage have you used?
How often do you add new media to your computer?
How much do you want to pay for SSD?
In the following content, I explain why these questions are important and how to check your current drive space.
1: Total Space of The Current HD/SSD
You need to take care of the total storage space, that is to say, an SSD needs to be at least as big as your current drive to hold all the data saved in.
There are 2 methods that you can easily figure out the total storage space of your current drive.
If you are a Windows user, please click the Start button, and then click Computer to find out.
If you are a Mac system user, please click the Apple logo on the left side of the menu bar at the top of the screen, and then click About This Mac to find out.
2: Used Storage Space of Your Current Drive
This item is important, if you are going to transfer everything saved in your current drive to the new one without having to decide what you will keep or delete. Mostly, an SSD with over 240 GB storage is enough to maintain the old files and hold some new ones.
To begin with, the following steps will help you figure out the used storage space of your current drive,
Follow the same process for item 1 that you did.
At this time, you need to check out how much of your drive's storage space is available.
Estimate your percentage by looking at the capacity bar that is displayed next to your drive or by comparing the about the GB you have used to the drive's total capacity.
3: How often did You Add New Media to Your Computer
When it comes to new media, it usually refers to photos, videos, movies and games.

If you are constantly or more frequently adding new media to your current drive, it will cost the available storage space absolutely.
It is important to remember that your primary drive holds all the media with the other types, apps, documents, and your operating system that keeps things running.
Tip: Here it is recommended that you use the Space Analyzer to check the files saved on your current hard drive.
To better illustrate how much such media can cover 1GB storage space on your drive, I'd like to attach an image for your reference.
4: Your Budget for a New SSD
Drives with larger capacities are always good, which means you can store more games or other files else. It all depends on your budget.
Why do you pay for more than your actual demand? The wise option is that make sure the amount of SSD capacity you get matches your budget. To choose a right one.
Until now, you may have an idea about "how much SSD do I need". The following paragraph will show you how to upgrade your current drive to the new ones.
Upgrade to SSD: Migrate OS to SSD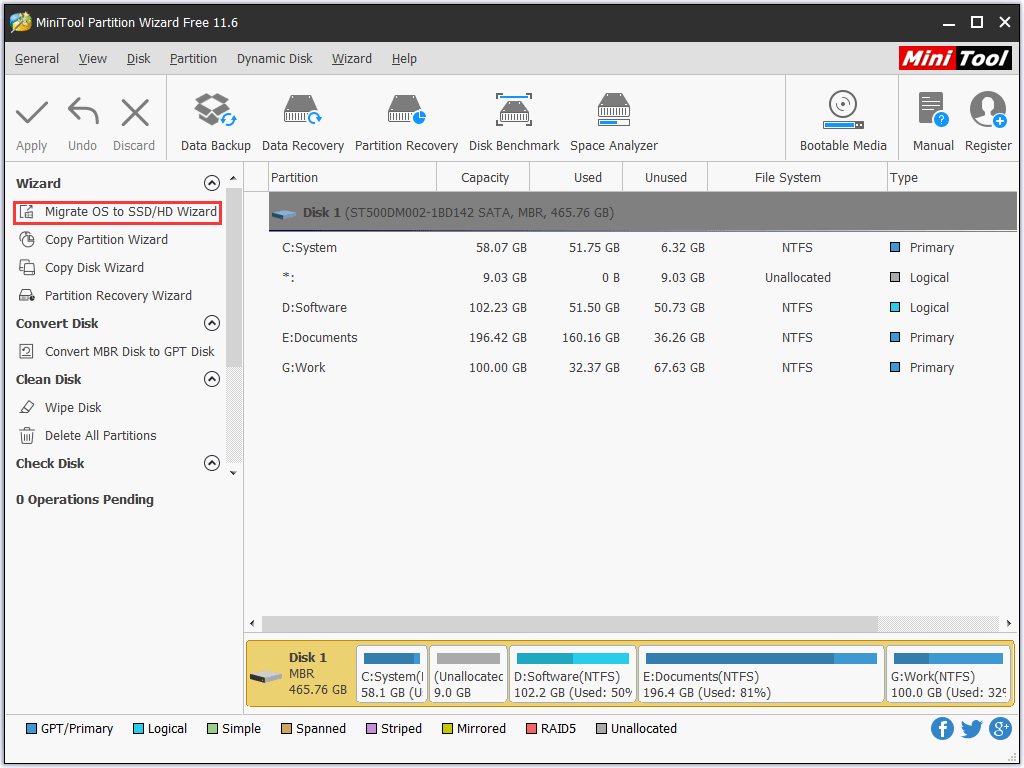 To upgrade to a new SSD, a third-party software is more easy to access, here I recommend MiniTool Partition Wizard to do that. This software is free and 100% clean.
Its feature Migrate OS to SSD/HD Wizard can help you migrate your operating system to the new hard drive with ease.
The detailed tutorial on how to upgrade to SSD via MiniTool Partition Wizard is offered in this post. The process is quite easy. Try it now.
After finishing this migration, you can read How to Get Best Performance from SSD in Windows 10/8/8.1/7. You can try the methods in this post to improve your SSD performance.
Summary
The post comes to an end. Have you decided to buy which size of SSD after reading this post? Hope my tips for "how much SSD do you need" can help you make this decision. After you get this drive, you can try MiniTool Partition Wizard to upgrade to this drive without data loss. Then, you can enjoy improved drive and computer performance.