8 Tips to Make Your Website Mobile Friendly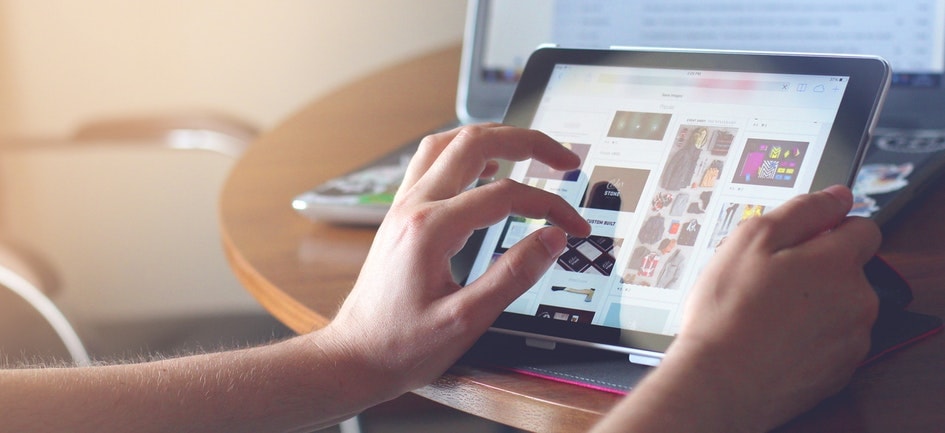 In the last decade, the use of a mobile phone has increased drastically. People now prefer to do most of their work on a mobile phone which they used to do through computers. This is the reasons why most of the businesses have a mobile website. A mobile-friendly website increases visibility and plays a crucial role in giving a boost to the business.  Following tips will help you to build a mobile-friendly website.
Create a Responsive Website
A responsive website is one that can be easily accessed on different screens. The benefit of a responsive website is it changes content and images according to the size of the screen. In this way, you can add as many as information you want to add on your website. It has a good impact on SEO, as well. Many tools can help you design a responsive website. BigRock is one of the best tools, from helping you to book a domain to creating a mobile-friendly website it does it all. Check out the latest Bigrock coupons code to get all its services at a reasonable price.
Choose a Simple Design
Another factor that you should consider while building a mobile-friendly website is the design of your website. A complicated design with too many themes can make your user switch to another site. On the other hand, simple designs will entice your readers to read more and stick to your website until he gets complete information that he is searching.
A thumb rule for ideal design is it should be finger-friendly. All the tabs, buttons, and other attributes should be within a finger reach.  Avoid too many icons, graphics, and videos on your mobile website. These features might look good on desktop but not on a mobile phone since it tends to make your site cluttered and difficult for the user to gain information.
Select Ideal Font Size and Style
The font size of the text plays a crucial role; smartphones have a small screen as compared to desktop and laptops. Thus, the smartphone requires a different font size and style, which is easy to read. It is an ideal practice to use larger fonts since most of the mobile phones have a small screen. The style of the font should also simple and clear. Font styles such as San Francisco and Roboto are considered best for mobile phones as these crisp and easy to read.
However, there is no specific rule that states which font style can attract users. You can test and try different font styles and stick to the one that is easy to read and goes well with your website. It is essential to maintain a clean and simple UI. Also, avoid too many font styles on your website. The size and style of the font also depend on different smartphones. So choose you're the size and styles wisely for Android and IOS.
Read More – The Tech Priest
The Navigation should be Intuitive
Intuitive navigation is key to the mobile-friendly website. The more it is easy to access through fingers, the user will stay longer on your website. For easy access, ensure your website has a menu button that too on the landing page. That's the first page which most of the users look for as soon as they visit a website.
Secondly, it is crucial to prioritize the number of categories and pages your website should have. More categories and pages can have a negative impact. To avoid this, make your information and buttons crystal clear. Pay significant attention to your footer; it should connect to the home page and essential service pages. Most importantly, do not forget to provide a CTA-call to action on your website. This will prompt the users to take the necessary action. The shopping cart and search option should be easily visible on the homepage, this will save users time, and he will have an excellent experience.
Avoid Using Flash
Do not use flash technology; it is neither good for your mobile website nor the SEO. Both Android and iOS do not support the technology so it can harm your website. Another disadvantage of flash technology is it makes your site heavy, which further delays the time of loading the content, images, videos, etc.
This isn't good, since no user will like to wait for a long to get the information, instead he will switch to another website. Go for HTML technology. The technology is mobile friendly. Like mobile phones, Flash technology isn't suitable for laptops and desktops also.
Use Compressed Images and Avoid Too Many Images
Images and infographics make your website attractive. However, too many images can reduce the loading time of the image on your website, which isn't a good practice. Nobody has much time to wait for the loading, and thus, the user will immediately vanish from your site. So insert the images where they are required most, rest your content will do.
Simultaneously, it is always good to compress and optimize the images. The compressed images will load faster and will have a clear picture resolution.
Viewport Mega Tag is Important
Viewport Meta Tag controls the layout of your website and increases the chances of making it mobile-friendly. The viewport allows you to see the size of the site and how it will appear on different mediums and screen. It will enable you to correct the size according to the screens in such a way that the entire content, images, and buttons are easily visible on the mobile phone. You can add it to your HTML for each page for better visibility and make it mobile-friendly.
Pay Attention to the Forms
It's a good practice to add forms on your mobile website. It will help you to know the user's requirement, that will help you in providing all the services they need. As this is the prime objective of the mobile-friendly website. The size of the form should not be too long or too small. It should easy to read and understand. Turn off autocorrects, especially for the forms. This will increase the user's interaction. Moreover, the form should have a submit button at last.
Summary:
Today most of the work is done on a mobile phone. Technically, people run their business on a mobile phone. Thus, it is always the right decision to make your website mobile-friendly. It will boost your business and client interaction too.