Shared Hosting Or WordPress Hosting: Which is better?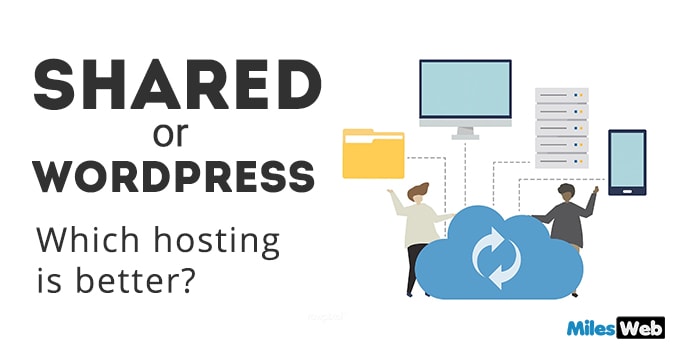 While buying hosting service you must have gone through many things like price, support, uptime, server location, money back guarantee, etc. But when it came to selecting the hosting solution at that time you got stuck. This is because you are not aware which hosting solution is best for your website. Likewise, I have seen people getting confused between shared and WordPress hosting. These types of hosting solutions are popular and available at a budget friendly cost. This article will help you to know more about shared and WordPress hosting. You will get an idea which one is better for your business website or blog.
My Recommendation: MilesWeb
MilesWeb is Canada's best web hosting provider established in 2012. They are located in Toronto, Canada. They aim to offer the quality service to all types of business websites whether it is a personal blog, forum, corporate or business website, etc. The web hosting plans provided by MilesWeb consist of technology, uptime 99.95% and 24*7*365 exclusive customer support. Their services and products are designed with an aim to satisfy the customers. Their product list is wide and you can select any service and start using it. Later, you can easily upgrade the account. Moreover, if you feel you are not happy with the service of MilesWeb, you can ask for money back any time. The only thing you need to make sure is that you are meeting the terms and conditions of money back. You can reach them through chat and phone.
Shared hosting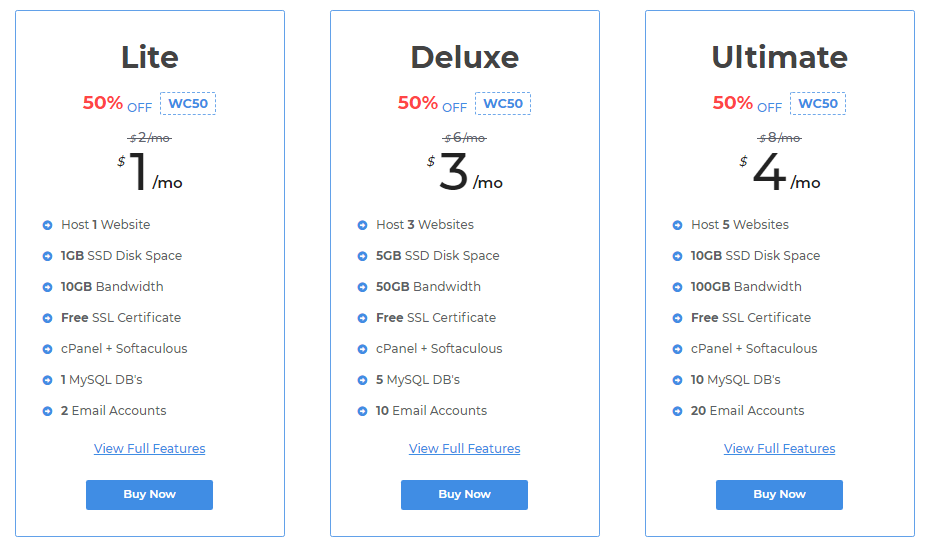 As I mentioned before, it is available at a cheap price and its setup is simple and easy to use. In shared hosting, all types of websites are hosted on the same server. If your website is small which doesn't needs a large amount of resources or customization, shared hosting Canada is ideal for these types of website. All users on shared hosting share the resources like CPU, bandwidth, disk space, memory. Similarly, you will also share the resources with other websites on the same server. Check below plans of MilesWeb shared hosting plan below:
From the above screen shot, you can buy any plan at the required server location. They also provide add-ons like website backup and restore, dedicated IP, Sitelock basic, Analytics and webmaster, Web Application Firewall, etc.
WordPress hosting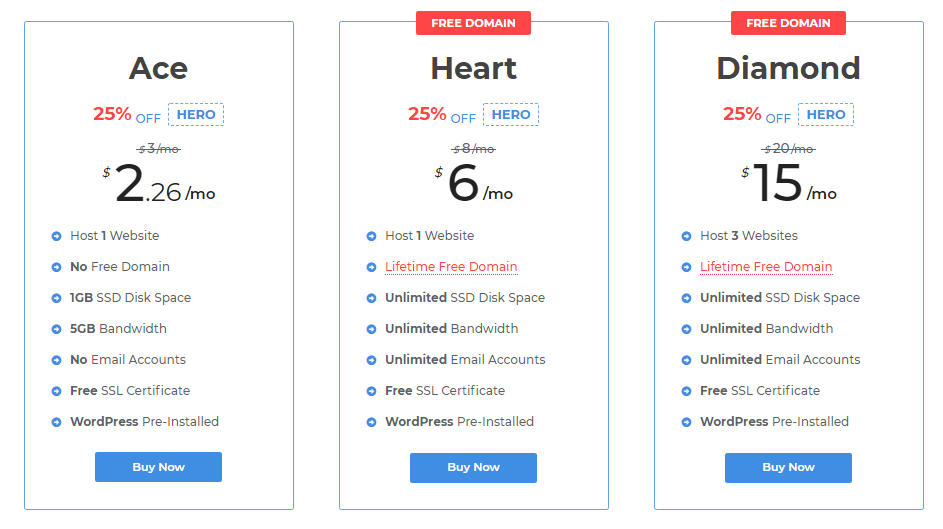 The WordPress hosting Canada is one of the popular hosting and blogging solutions in the IT industry. WordPress users are uncountable as they are increasing every day. Here you will get two types: Self-hosted and hosted WordPress. You can choose any one depending on your requirement. The most preferred type is self-hosted WordPress hosting. You have to manually download the WordPress software from the source website – WordPress.org and after that, you have to upload it on web hosting server. There are multiple providers available in the market that provide one-click installation of WordPress, you can install it and start using it. Check below plans of MilesWeb WordPress hosting:-
From the above screenshot, select any plan's server location depending on your requirement. You can utilize the coupon code HERO to get a 25 % discount on the first-month invoice of Ace, Heart and Diamond plans. If you are looking for a custom WordPress plan, get in touch with their experts. You can raise your query to [email protected] or initiate a chat.
Technical features offered by MilesWeb
Cloudflare Railgun
HTTPS by Default
GZIP/Brotli compression
SFTP Access
WP-CLI
CDN
Daily backups
Cloning
Server side optimizations
Caching
Shared hosting V/S WordPress hosting
When Shared hosting is recommended
When you require a website developed with a CMS/software other than WordPress.
Looking for budget friendly solution.
You want to grow your business website step by step.
Recommended for students, personal and hobby websites.
When WordPress hosting is recommended
You want to design your website using WordPress.
You want to take benefits of plugins and themes.
Blogging is the main priority.
More focused on SEO.
Looking for technical free solution: Site builder.
Conclusion
I have explained everything that you need to know about shared and WordPress hosting. MilesWeb is the best answer to all your questions which you have on hosting and other related services. What are you waiting for? Go and host your website with MilesWeb.