Top 5 SEO Tools That Blogger Use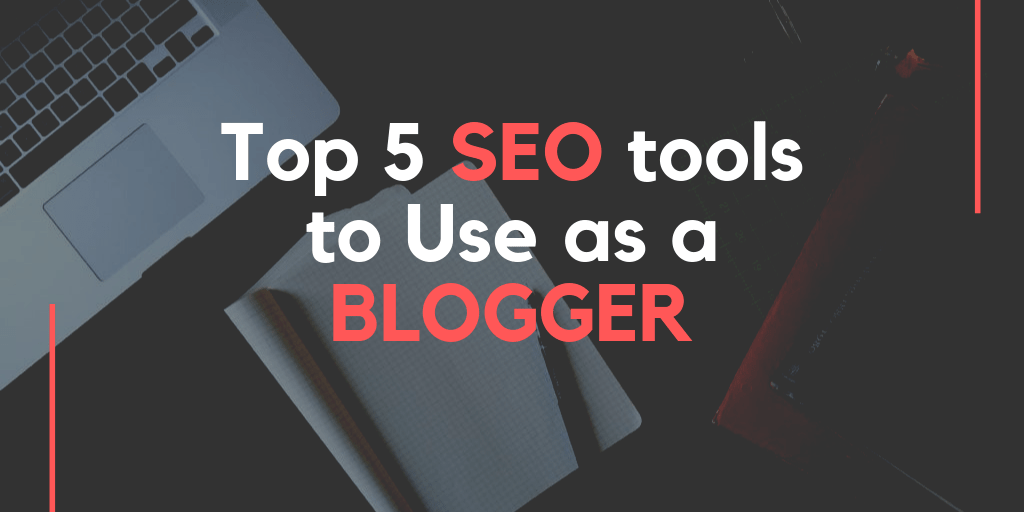 This is regarding free SEO tools or search engine optimization tools that you can use for your website.so these are variety of things looking at the top keywords for your website analyzing, page speed, seeing what keywords are driving traffic to your website, looking at your backlink profile and analyzing competitor websites so there are a lot of different tools.
We must see a lot of tools are from Google because they have some of the best SEO tools and because they have the biggest search engine it makes sense to use their free SEO tools because they just give you a lot of the data that they already have to help you improve your website.
These top 5 seo tools are used by most of the Digital Marketers and also interestingly all the Digital Marketing Institutes are teaching in their courses.
GOOGLE ANALYTICS
So, the first thing is going to be google analytics so with google analytics you are able to track what search queries are sending traffic to your website especially once you connect the Google search console. you can see the top search queries landing pages where your traffic is coming from what devices people are using and you can use that with some of your e-commerce or any of your goals to see what landing pages what search queries are driving traffic and sales to your website.
The first thing is Google Analytics you are able to see a ton of data about where your traffic comes from, how it performs and you can find a lot of optimization opportunities just by using this free tool.
GOOGLE KEYWORD PLANNER
the next one is going to be the Google Keyword planner. You can find new keywords just come into the keyword planner sign in to Google Ads through your Google account then create your Google Ads account and then under tools you can see keyword planner so what you can do is just enter a keyword. it will give you the top keywords by relevance the average monthly searches competition ad impression share you could see some search trends throughout the year and you can look at a lot of different things with the Google Keyword planner they give you some related terms to try but if you scroll down you see they  give you probably thousands of keyword ideas and just tons of different things that you can do to basically create content around these cues. you can export a lot of this information look at the top volume.
Google Trends
It is one of the best tools for SEO, where you can check the most trending searches in Google by entering the keyword in the search panel. It is a tool by Google, you can filter the dates, years of search to get potential information. It is the best place to get the top searches in the past time. It also gives you real-time information on searches. You also get information about like Google News, Images, Digital Marketing Courses,Shopping, and Youtube as well. User needs to select the country in which he wants to check the search results. Other than that user will get the Yearly trending information, which helps him to optimize the blog posts and make the post visible in search engine result pages.
Keywordtool.io
It is the tool to get the keyword ideas, volume on the particular keyword, competition, etc. Choose only the keywords which has low competition in the google search engine.
Keyword Shitter
It is a tool where you get long-tail keywords, you need to enter the keyword and click on shit keywords, you will get many keyword ideas to work on search engine optimization. Eliminate the keywords which are of no use and use only the ones with low competition.
Keyword Everywhere – Chrome extension
It is an extension of google chrome which you need to activate with the API key that you get in your email. After activating the extension, when you enter any query on Google search engine, you will get the volume and competition of the keyword you entered. And on the right side of the page, you will get multiple keyword ideas with volume and competition.
CONTENT
now when we start building content the main thing you want to use to track, how your website is performing it in Google search results is the google search console so it will show you, how many web search clicks you are getting, how many you know any issues that you are having with coverage in the Google index. If you go to performance it will show you how many clicks, how many impressions you are getting over a certain time period.
GOOGLE SEARCH CONSOLE
Connect your Google search console to your Google Analytics so you can see your top landing pages, top search queries and you could see what's driving your traffic and driving impressions in the Google search results.