Why Landing Pages Are an essential For Marketing ?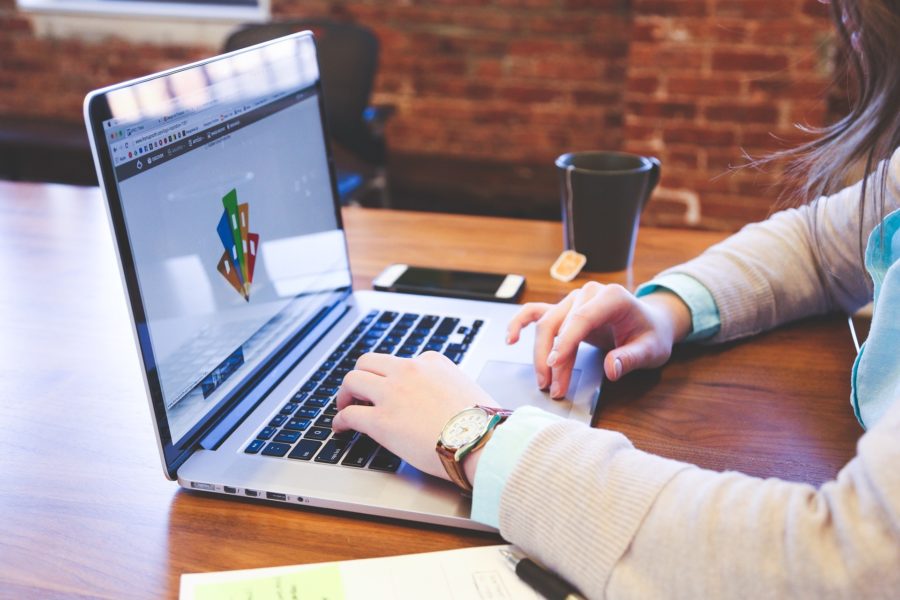 How do you convince your audience to swoop up on your website?
Throughout our lives, the market and business trends are ever-changing. Every change made in the industry tends to attract maximum visitors.
The marketing strategies have history from the ancient mid-1400s printed utilizing trends to that of today's screen one-touch marketing, enormous changes have taken birth.
Though marketing practices have progressed quite a portion since then, there are several trends that are still widespread in today's time. Some of the most applicable practices in marketing included:
Basic Printed Works (like flyers, newspapers, posters, phone-books, etc.)
Billboards
Radio Advertisements
Telemarketing
Early Television Advertisements
But today, the scenario has totally changed-
All the above-mentioned pre-digital practices had today merged with the advanced digitalized marketing tactics. Today, the era is focalized around the internet, search engines and mobile device advancements.
Though no one actually knows what are the new exciting marketing practices that are waiting just around the corner, based on what we have seen earlier, we can generate a general idea of what to expect so that we are prepared.
The marketing trends today are a combination of the earlier methods that have improved upon with the latest strategies centered on search engines, social media, and the internet.
These are-
Internet video advertisements
Social media marketing, and so on.
And one of them is the Landing page Marketing
A landing page is basically a web page that serves as an entry point for a website plus allows you to capture a visitor's information.
Or, an email ad directed the audience to the website's specific page as opposed to your site's homepage. The landing pages are also known as the conversion forms.
In the field of Digital marketing, a landing page is an autonomous web page, created particularly for the motive of marketing and for advertising campaigns. These are the areas where a visitor lands on clicking the Google ads or similar. They, therefore, called the landing pages.
A good landing page will always attain maximum traffic of visitors as it targets a particular audience.
Why there is a sudden need for creating a landing page?
The present scenario has produced a lot of advancements, but this is not enough. With the increase in advancements, there is also an increase in the number of competitors.
Creating landing pages enables one to target its audience, offer them something of value, and convert a higher percentage of your visitors into the margin, while also collecting necessary information about who they are and what they've converted on.
These pages play a vital role in the field of marketing to run a good business in order to go ahead by competing with competitors.
The more you create the landing pages, the more traffic your website will face, and that's how it helps the one in the market their business or product on the internet.
These sales tactics focus on people getting to take one particular action. Today landing pages have simply become a required ingredient in the marketing curry for every business.
OK! Landing pages are a powerful tool for lead generation, but how do they work?
First of all, you need to have an offer, be it an ebook or a number of relevant and authenticate information consisting of links and downloads.
The offer must be focused on the ideal customers and their interests. It should be connected to the buying cycle of consumers and more concentrated on the instant decision-making criteria.
Then, create a landing page for the offer, including:
A page completely focused on the offer, every distracting element should be removed.
An enthralling headline and space to describe how the offer conveys required information that a visitor would consent and agree to leave an email address and other contact information.
An image or an infographic showcasing about the offer.
A conversion form for collecting contact and other information like an email address, name, company name, persona qualification question, business questions, etc.
A  thank you page (It's a different web page that comes into sight after you are done with the form and click on the download button. It also delivers your favorable offer and restores navigation to the rest of your website.
Wait! Don't forget to promote your landing page.
When you're done with the offer and all the elements assembled of a landing page, activate your lead nurturing email pace. You can there promote your offer.
You have heard about the Call To Action (CTA) buttons, place these buttons into your blog posts, email messages and in your offers. Be sure to share your offer and blog posts to social media platforms including these CTA buttons.
These landing pages are also vital for lead generation.
Ya! It helps in identifying and cultivating your potential customers of business and its products or services.
While undertaking of landing pages, you get to know more about your lead – including where they are in the buying cycle – and your lead learns more about your business, services, and the solutions you provide.
Lead nurturing plays a vital role in transforming an interested and eligible lead into a customer.
Without a landing page that converts an unidentified visitor into an email address and name,  one will never have the opportunity to find out if their website traffic is relevant for their business or not.
The right traffic is the traffic that is interested in and focused on what you have to deliver an offer to the target audience.
It wants to spend time on your website learning about your business. The right traffic will then want to know and download your new offers. It also increases customers and fans.
If you're done with your landing page and its promotion, but want to impress the audience more?
It's crucial to impress the audience in some unique manner that makes you an odd one from others (the competitors). There are thousands of business websites running with landing pages and Popup forms.
It's a tough job to make something that stands out, but also easy with creative thinking. Think creatively and design your landing page as catchy, pleasing and direct action type of page.
Are you now ready to implement your landing page? Do it now and market your business at huge.