Alienware Area 51mm review
When it comes to gaming laptops, Dell has been the king of them with its Alienware series. With high-end specs, RGB lighting, and nice battery life, every gaming laptop needs all that. And when it comes to Alienware Area 51m, it is a great laptop with Core i9, RTX 2080 GPU, and 3 hours of battery life. With such high-end features, is it the best gaming laptop in the market?
Let's check it out in the Alienware Area 51mm review below:
Design
The Alienware Area 51mm is a pretty cool laptop with very own Alienware design- unique and bulky. It looks more like an Alienware laptop but Dell has changed a little bit of its design. The device comes in two color variants: Lunar Light, and Dark Side of the Moon. You can easily buy this online using Croma Coupon with great deals.
The device gets magnesium alloy chassis which is really good and feels good too. It looks bulky and is heavy too. The keyboard gets RGB backlighting and the power button is the logo of Alienware with RGB, and the trackpad is smaller with RGB lighting too. At the back, you get the RGB lighting too around the grilles. When it comes to looks, this device looks really cool and good with bulky design. The device comes with a 2.5Gbps ethernet port, 2x USB 3.0 Type-A SuperSpeed ports, 1x USB 3.0 Type-A SuperSpeed port with power sharing, 1x Thunderbolt 3 port, an HDMI 2.0 output, a miniDisplay port, a headphone/mic combo port, a dedicated headphone jack, and an Alienware graphics amplifier port. This device is filled with ports and you will not run out of them no matter what you do.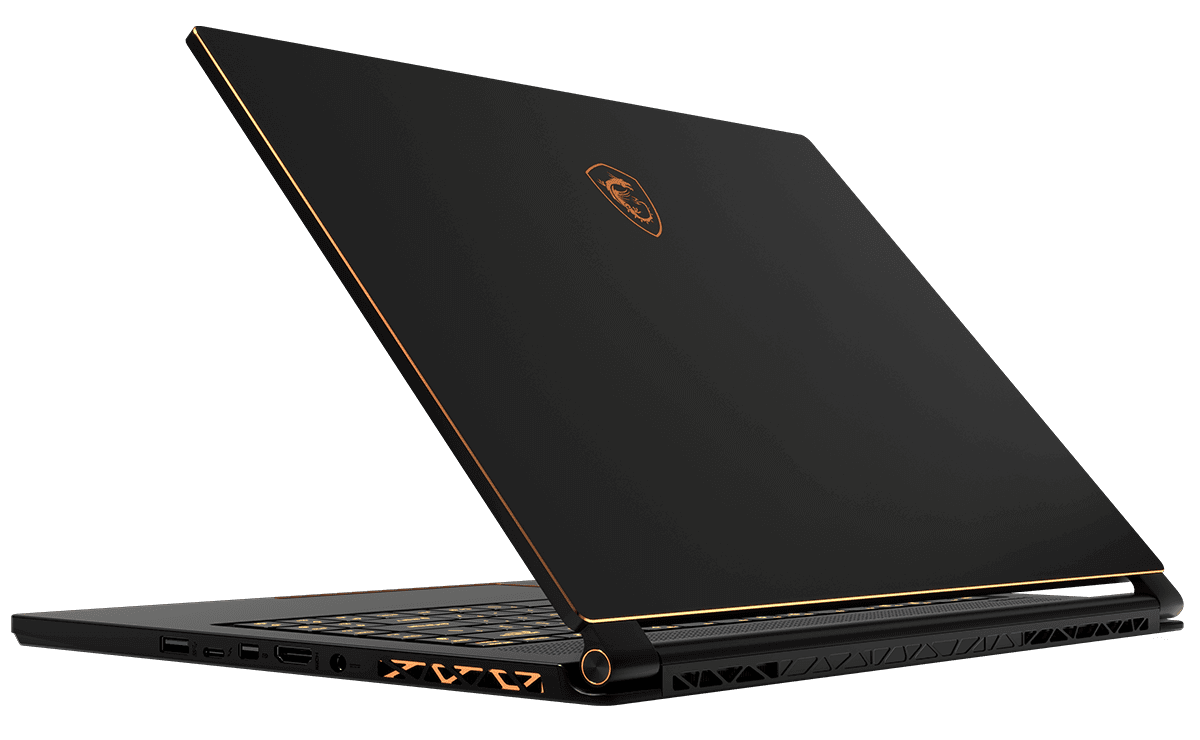 Display
Coming to the display, the Alienware Area 51mm packs a 17-inch Full HD display with 144Hz refresh rate and Nvidia G-Sync. The display is not very bright which might go against this device. But, it is bright enough in dark rooms and indoors. The display got the matte touch with anti-glare. When it comes to gaming, the display looks really amazing. The bezels are very slim around the sides of the display but the bottom bezel is pretty thick. As the bottom bezel packs Tobii eye-tracking there- that's why bigger bezel at the bottom. Playing games like APEX Legends and PUBG on this device provide a marvelous experience and it is an enjoyable experience to play games on this device.
Performance
Coming to how this system performs, the device comes with Core i9-9900K processor coupled with 32GB RAM and 8GB Nvidia RTX2080 GPU. With such high-end features underneath the hood, the laptop is a powerhouse.  Even if the settings are set to Ultra, you can easily play Battlefield V on it with 80-90 framer per second run easily on it.
In Far Cry 5, the device got a frame rate of 118FPS with no frame drops or stutters felt. PUBG runs smooth and clear on this device with no lags or stutters felt. The Alienware Area 51m scored 9,802 points on the  3DMark Time Spy test while in PCMark 10 Test, the Area 51m got 6,911 points which are pretty awesome.
Keyboard and Trackpad
The Area 51m comes with Alienware TactX keyboard which is not a mechanical keyboard but gives you a great feel and experience. Typing experience on this laptop is pretty cool. The keys are not absolutely giving you the clicky feel but they are really good with nice key travel. For gaming too, you get a great experience.
Coming to the trackpad, it is very small but it is not that bad. Most of the laptop now are coming with the bigger trackpad but it is not happening here. The gestures and swipe inexperience work pretty fine on this trackpad. The trackpad gets RGB lighting too with effects like Breathing, Color, and more.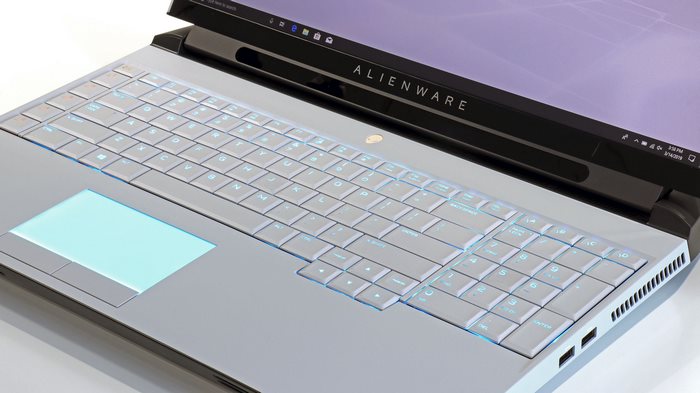 Speakers
The Alienware Area 51m comes with pretty loud speakers which come with balanced output. You can easily hear the highs and lows crystal clear and there's no distortion of sound you feel in this device. Also, when it comes to soundstage, this device has a wide soundstage. While playing games like PUBG or APEX Legends, the device's speakers are good enough to rock your experience.
Battery
The Alienware Area 51m with such great specifications comes with a 90Whr battery. With Core i9 and the RTX 2080, the battery is something which will disappoint you a lot. On normal usage too, the battery will last up to 2.5 to 3 hours which is really annoying. The specs of this powerful laptop chew battery like anything. Giving 3 hours is a decent one if you think about the specifications it comes up with. So, if you are thinking to use this laptop as your primary laptop for work, then you might be really annoying by charging the device again and again. In terms of battery life various options available in the market and one can buy them using Mobikwik Offers with great deals.
Final Verdict
Clearly, this device is a powerhouse when it comes to specifications and features but when it comes to battery life, the device is a complete led down- only offering 3 hours of battery life. Overall, if you are willing to pay a hefty amount of money on a gaming laptop, then the Alienware Area 51mm is one of the best gaming laptops you can put yours hands-on.