Complete Review– Make Free Website in Two Minutes
Blogging is a great way to convey your thoughts online. You will have an audience to read your blog and you will have a platform to put out content that people may potentially want to read.
One of the most promising website builders out in the market when it comes to blogging is the hPage.com free website builder. If you want to have a blog that is no frills, easy to create, and even easier to manage, you can do so when you use the blogging feature at hPage.
In this article, you will learn how to blog using the hPage website builder and see if the platform is really for you.
What is the hPage website builder?
hPage.com is a website builder where you can build a professional website with easy blogging features. If you plan to have a website with a side blog or have a functioning professional blog site, hPage allows you to build and manage your site easily.
Even without knowing how to code, program, or know anything about tech, you can still build your website easily using the site creator's building blocks.
What makes hPage good for blogging?
hPage is great for bloggers due to its special blogging feature. This is a feature where creating and managing blog posts are made easy for posting. All you have to do is to create a web page where you want your blog to be and embed the blogging feature on the page. You can then manage all your blog entries and create posts under the 'Blog' addon section of the menu. Later, you will learn how to do this step by step.
Sites created on hPage are also automatically be optimized for search engines. What does this mean? When a site has SEO features, it will help the websites rank higher on the search engines. Its SEO pack is available when you create and edit the page editor.
How to use the hPage blog feature
You can use the hPage blogging feature when you create an account at hPage. After doing that step and setting up your website with a domain name and choosing a website design, follow these steps:
STEP 1: UPGRADE PACKAGE
Activate the blogging feature by going to the menu of your dashboard and click 'My Package'. You will need to upgrade your website first to access this premium blogging feature. The premium blogging feature gives you full SEO support and easier management of your blog categories and entries.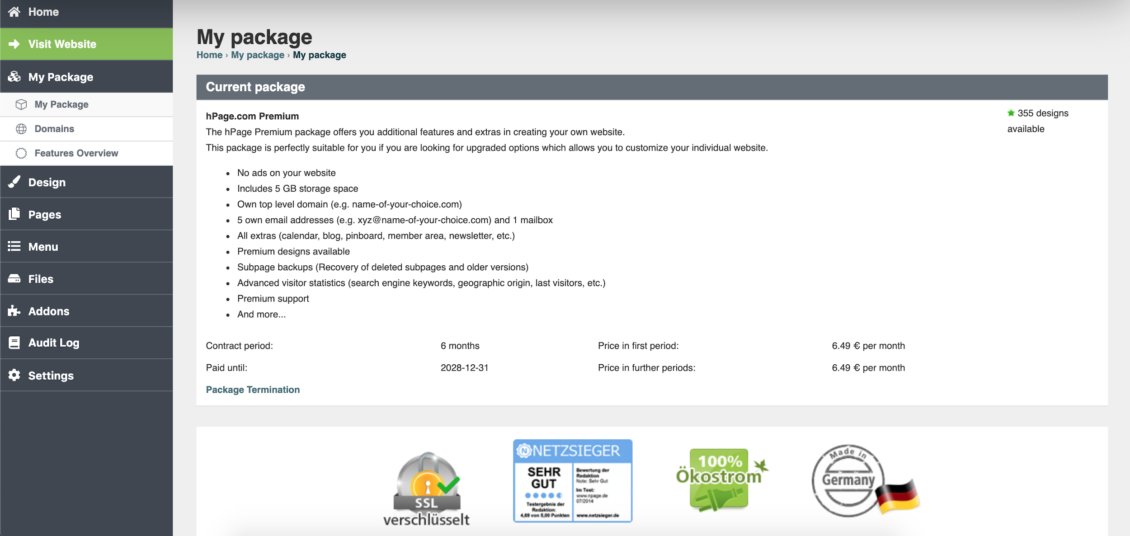 STEP 2: CREATE A WEB PAGE FOR BLOG
After you upgraded your site, go to the main menu on your dashboard, open the 'Pages' menu and click 'Add page'.

You will be directed on the hPage page editor where you can now create a web page. This is not the page editor where you can post your blog entries yet. This is a web page creator where you can add your entire blog. Once you have input your blog on a web page, you can start adding and editing specific blog entries and categories.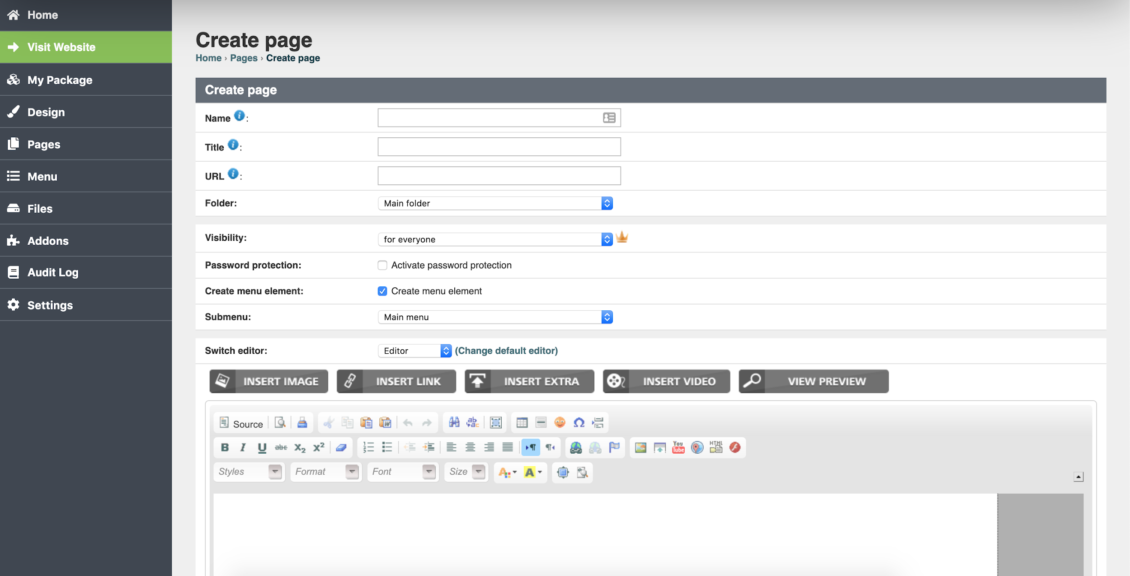 STEP 3: INSERT BLOG FEATURE ON WEB PAGE
To create your blog page, fill out the necessary requirements on the boxes. On the page editor itself, click 'INSERT EXTRA'

After you click the 'INSERT EXTRA' button in the middle, a tool box will open which will ask you which of the premium features you want to add. Scroll down and choose 'Blog'.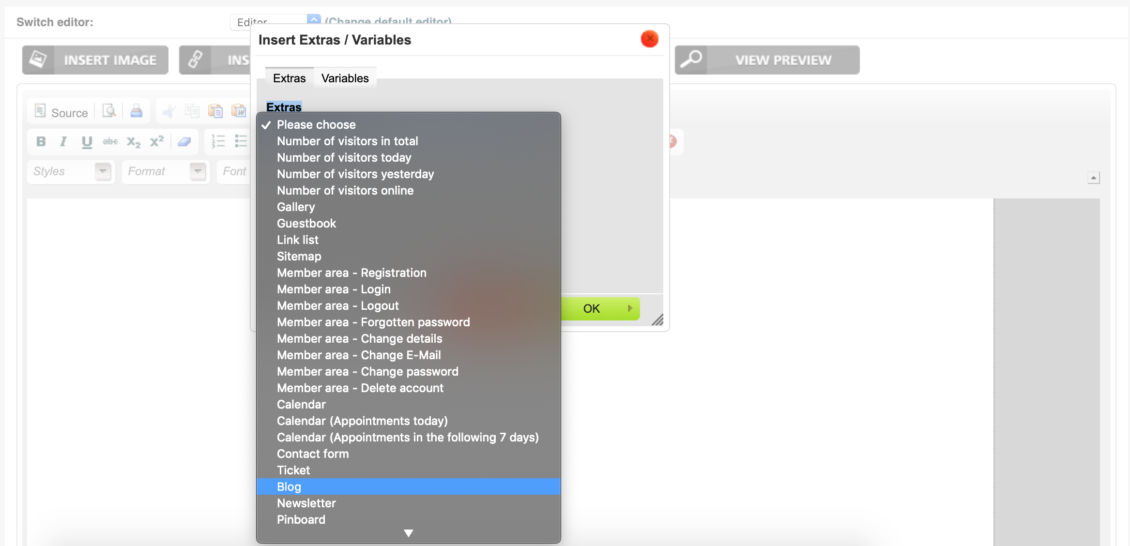 After choosing the blogging feature, another dropdown option will pop-up. You have to choose which category you want the web page to feature. If you choose a certain category, all blog posts from that category will show up on the web page. If you have not created any categories yet, you can opt to show your whole blog.
Once you click 'OK', this will now appear on your page editor. Click 'Save new page' and a web page will be created with your blog on it.
STEP 4: GO TO BLOG ADDON EDITOR
Now, to manage your blog entries and use the blogging feature to its full extent, go to the menu bar and click the 'Blog' menu under the Addons.
You will be directed to the blogging feature where you can finally create and manage blog entries, add and delete blog categories, and manage your articles in your blog easily!
Try out the hPage.com free website builder and create your own blog now!