What is Social Media Optimization (SMO)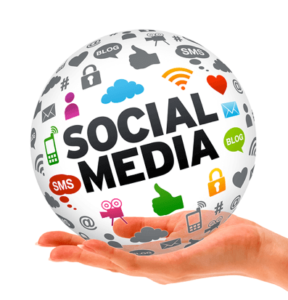 What is Social Media Optimization (SMO)?
Social Media Marketing makes use of social media sites to raise visibility on the Internet and to promote products and services. Social media sites are useful for building social (and business) networks, and for exchanging ideas and knowledge. Social Media Marketing uses podcasts, wikis, blogs, online videos, photo sharing, news sharing, message boards, and posts on social networking sites to reach a large or targeted audience.
Some Examples of Social Media Optimization/ Marketing Techniques are as follows:
• Joining relevant online communities or social networking sites to help promote your business.
• Adding RSS feeds to your website (RSS stands for Really Simple Syndication that can be used to easily update content).
• Blogging (where you add content to blogs).
• Creating your own business blog.
Why Social Media Optimization / Marketing?
1. You can reach a large number of people in a more spontaneous way without paying large advertising fees.
2. The use of blogs and social and business networking sites can increase traffic to your website from other social media websites. This in turn may increase your Page Rank, resulting in increased traffic from  leading search engines.
3. Social media complements other marketing strategies such as a paid advertising campaign.
4. You can build credibility by participating in relevant forums and responding to questions.
5. Social Media sites have information such as user profile data, which can be used to target a specific set of users for
advertising.
Social Media Tools with Examples:
Wikis (e.g. TWiki, wetpaint, Wikipedia)
 
Business Networking (Linked In, XING, eAcademy)
 
Blogs (e.g. Mashable!, Boing Boing, Dosh Dosh)
 
Social Bookmarking or Tagging (e.g. Digg, Reddit, del.icio.us)
 
Collaborative Tools (e.g. Zimbra, zoho, Google)
 
Social Networking (e.g. Facebook, Myspace, Friendster)
 
Video Sharing (e.g. YouTube, Kyte)
 
PhotoSharing (e.g. Flickr, zoom, smugmug)
 
Audio Sharing (e.g. Blog Talk Radio, ODEO